Our school provides opportunities for students, staff and parents to know and celebrate their Catholic faith. This is done through the religious life of our school. Members of our community experience a rich liturgical and prayer life, celebration of the Sacraments, faith formation, social outreach activities, and opportunities to share faith with each other and with youth from other schools in the Archdiocese.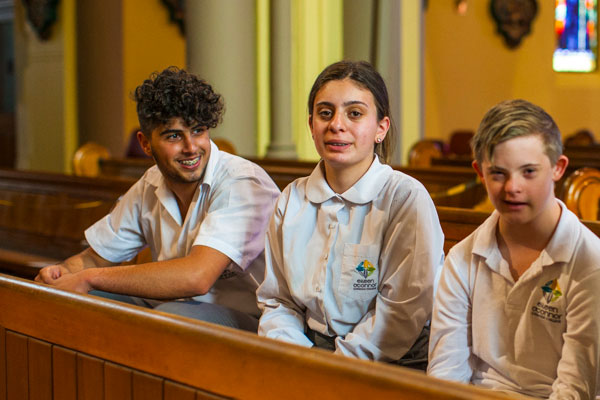 Eileen O'Connor Catholic College Lewisham delivers programs that examine and provide:
Ways in which we proclaim Jesus and his Good News by example, in word, prayer, celebration and action.

Practical expressions of the Gospel message within and beyond the college community.

Strategies for strengthening our commitment as members of the college community to our mission, and for celebrating our Catholic faith.

Collaboration with our pastor in reflecting on and living out our mission.

The effectiveness of our Catholic witness.