We provide opportunities and experiences that enable our students to
lead lives full of promise and meaning in a rapidly changing world.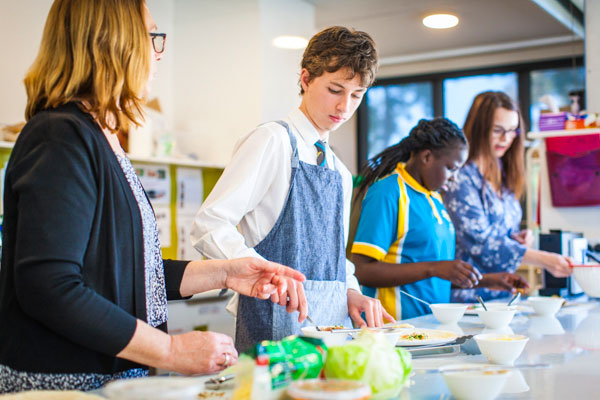 Living Skills Centres
The primary and secondary living skills centres are equipped with full kitchen and laundry facilities to promote the development of practical life skills.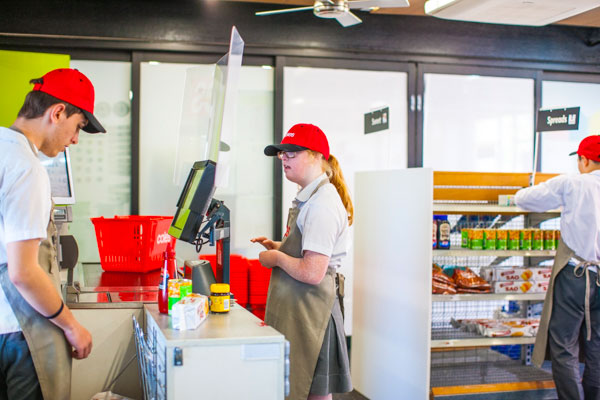 Coles
We have a fully functioning mini Coles supermarket onsite to support our community and work experience programs.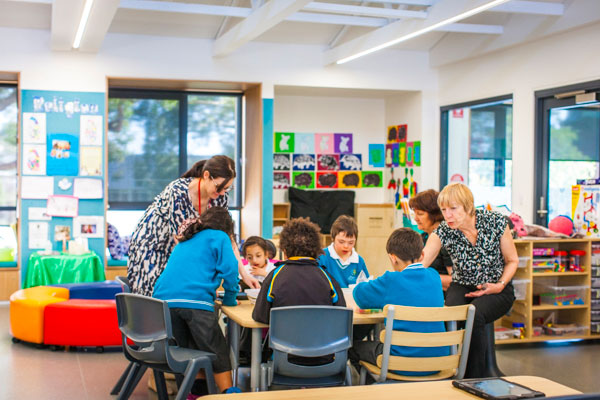 Classrooms
Safe and secure learning spaces are found in both the primary and secondary buildings. They are designed to support quality teaching and learning with age-appropriate technology integration.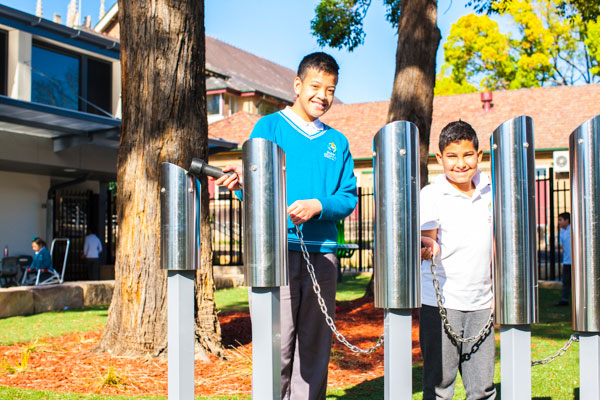 Playgrounds
Students have access to a variety of playgrounds. The primary playground has play equipment built in to keep our young students engaged during play activities and the secondary areas have open spaces to facilitate both games and passive activities.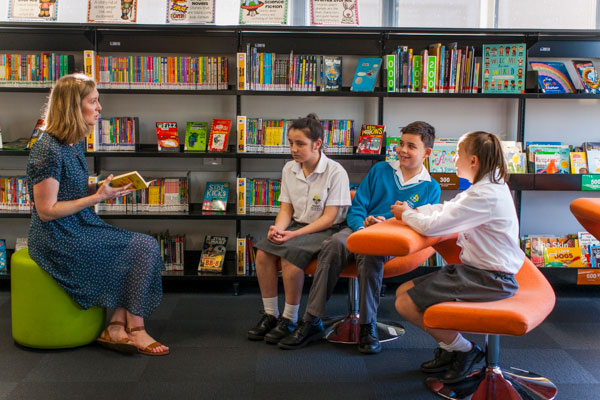 Library
The EOCC Resource Centre is a welcoming learning environment that houses resources to support the recreational and educational needs of both students and staff.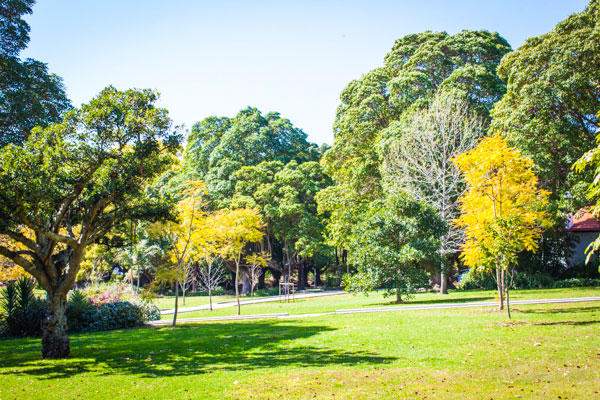 Local Community
Our campus is located in close proximity to a number of local community facilities including Petersham Park, cafes, train and light rail stations and Leichhardt Marketplace.