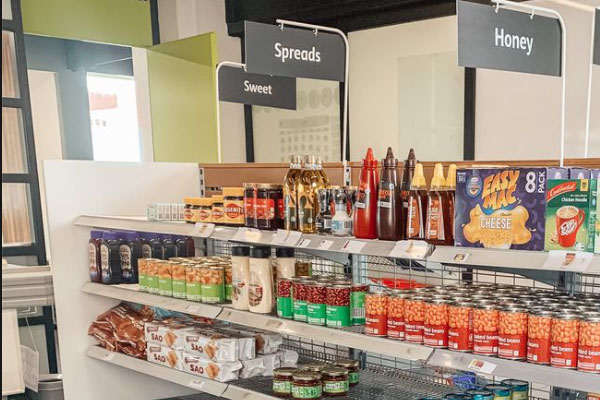 We are very excited to officially reveal that EOCC is home to a fully functioning coles mini supermarket!
When COVID-19 hit the resulting restrictions heavily impacted our stage 6 work experience program and our regular 7–10 community experiences. Since we are unable to enter the community, the coles mini supermarket initiative brought the supermarket to us!
Students in stage 6 have been tasked with ordering, labelling, picking and delivering stock, preparing data for uploading into the check out machine and keeping the space COVID safe. The rest of the school has been visiting at any chance they can get to practise shopping and all the skills that go along with that process.
We are so very grateful to the team at coles that donated the equipment and time to set up this amazing space. The students (and teachers – let's be honest) are thrilled with the space and pretty chuffed about the fact that there's an actual coles at school!